Great Suppliers, Great Product,
Change Promotions Inc. delivers top quality Print Solutions!
Printing Solutions
With the use of state of the art machinery, Change Promotions Inc. is able to provide its clients with affordable print material without any sacrifice of quality.
Change Promotions Inc. offers a wide variety of items, sizes and finishes for a vast array of  print materials. This includes both standardized and customized sizes, finishes, and die cuts.
If you are unfamiliar with print, your marketing assistant at Change Promotions Inc. will guide you through the process.
Print material is one of the fundamental mediums of marketing, as a result it is vital for businesses to utilize high quality print material to brand their businesses in the minds of their target market. As a result, Change Promotions Inc. seeks to go the extra mile to ensure that our clients have the quality of print material that will adequately represent their business.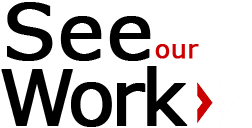 Here are the items that we print:
Business Cards
Flyers
CD Covers
DVD Covers
Brochures
Posters
Clothing
Magnets
Door Hangers
Stickers
Labels
Calendars
Table Top Calendars
Magnet Calendars
Invoices (NCR)
Letter Head
Envelopes
Pocket Folders
Legal Size
Notepads
Books
Magazines
Catalogues
Banners
+ Stand
Channel Letters
Vinyl
Frosted Windows
Tinted Windows
Perforated Windows
3M Car Wrap
A Frames
Acrilic Signage
I just wanted to take a moment to write this brief letter in thanks for your prompt and professional service to our Company over the past year. You have been able provide exceptional pricing and service for our full colour glossy brochures, invitations,passes and other printed materials. And your quick turn around time has been greatly appreciated, especially when we have needed a print job for a special event,with little lead time.

We appreciate your personal service, and look forward to continuing business with you.
Leanne Lutz, Owner, Jellybeenz Indoor Play & Party Centre
Other Services